PW90
Touchless Office Water Fill Station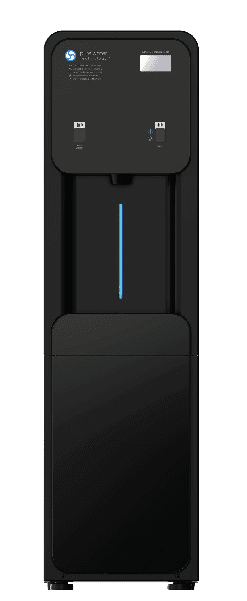 The PW90 by Pure Water Technology of Connecticut is the most hygienic, ergonomic, and technically advanced water dispenser in the industry. This brand new design utilizes touch-free dispense activation technology.
Dimensions
14″W x 17″D x 50.9″H
Dispense Height
11.5″
Weight
69.9 lbs
Cold Tank Capacity
3 Gallons
Hot Tank Capacity
0.5 Gallons
Recommended Water Pressure
40-80 PSI
Colors
Black
Purification Process
• Sediment Filter
• Pre-Carbon Filter
• Reverse Osmosis (RO)
• Bio-Sure Plus Filter
• Final Polishing Filter
Deciding on a PURE WATER System?
Pure Water Technology of Connecticut has a variety of water and ice coolers that are perfect for any office or home. Let us help you find what is best for you and what meets the needs of your family or coworkers. Contact us for your FREE Trial!